Welcome to Great Udaipur - Udaipur Business Directory
Great Udaipur -
Udaipur's first Business Directory
maintained in proper way to support Udaipur Local Business. Want to promote your business/product; Great Udaipur is the place to be! GreatUdaipur.com is your classified ad posting site primarily targeted for advertisers in Udaipur, Rajasthan, India. Great Udaipur aims at making life simpler for its users. GreatUdaipur.com is the easiest way to search, buy or sell, promote business, promote product, to exchange, to interact for common or complementary interests within or across local communities in Udaipur, India.
About Udaipur
Udaipur, formerly the capital of the Mewar Kingdom, is a city in the western Indian state of Rajasthan. Founded by Maharana Udai Singh II in 1559, it's set around a series of artificial lakes and is known for its lavish royal residences. City Palace, overlooking Lake Pichola, is a monumental complex of 11 palaces, courtyards and gardens, famed for its intricate peacock mosaics.
Latest Listed Business -
Address: No 96, Mini Villa, Opp. Chaitnya Swojas, Borewell Road, Whitefield, Bengaluru Karnataka
560066
Business Description:
Printfield, based in Whitefield, Bengaluru, is a comprehensive solution to all your digital printing and related requirements.
Address: 25, Hotel Gokul Palace, City Station Road, Udaipur City, Udaipur-Rajasthan - 313001, Near Axis Bank, Udiapole
313001
Business Description:
Rajwadi Thal Udaipur
Address: Orbit Building, 1st Floor Hotel, Moksh Marg, Shastri Circle, Udaipur, Rajasthan 313001
313001
Business Description:
Udaipuri Restaurant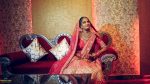 Address: Opp DCB Bank, Surajpole Main Road, Near Udaipur Hotel, Udaipur - 313001 (Raj.) INDIA
313001
Business Description:
A Wedding is a once-in-lifetime experience , so mark this most special day of your with stunning images and videos with the Best Wedding Photographer in Udaipur. Wedding Cinema truly believes that every love story is a fairy late in itself. http://www.weddingcinema.co.in/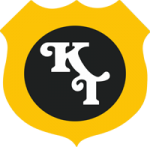 Address: Shop No. 9, Trimurti Apartment, 100 ft Road, Sector 14, Hiran Magri Udaipur, Rajasthan 313001
313001
Business Description:
Kiran Traders India - All type of sportswear wholesaler in udaipur, Deal in Sports wear for boys like Track Suit, T-shirt, lower, upper, shorts & capri and sports wear for girls, sports leggings, tshirt, upper, capris etc. in udaipur, rajasthan, india. also deal in all type of school sports dress wholesaler in udaipur.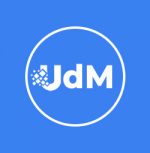 Address: 499 - Parshv Villa, Chanakyapuri, Jain Mandir Road, H.M. Sec.4, Hiran Magri Main Road, Udaipur City, Udaipur-Rajasthan
313001
Business Description:
Udaipur Digital Marketing Institute - Live Project Digital Marketing Institute Udaipur  - We, at Udaipur Digital Marketing Training Institute offer certified Digital Marketing Course in Udaipur to all looking for a promising career in digital marketing. Why should our students join us? We are one of the Udaipur Best SEO Training Institutes that offer something to all aspirers. We offer full on live project basis training, 100% placement help, 50 + assignments, personal mentorship, study portals, study materials, experienced faculty, practical classes on 50+ marketing tools, and many more services that very few Digital Marketing Training Institutes offer. Moreover, we ask for very affordable fees, help in interview preparation, take classes on 30 latest modules and also arrange for guests lectures from the experts in the industry.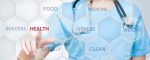 Business Description:
Bioheaven 360 Genotec Pvt. Ltd. is a Start-up India company DIPP19277 in health, environment and agriculture located in New Delhi, India founded on strong scientific principles of biotechnology.
Address: 15 Jagdish Temple Road, near MEERA PARK, Bhatiyani Chohatta, Udaipur, Rajasthan 313001

313001
Business Description:
Lotus Cafe

Business Description:
Ymeans Yes - We have solutions. Our scientific consulting have broad range of expert services in the fileld of Scientific/technical solutions sepcially Microbiology and Chemistry, Technical assessment, Regulatory audit and compliance.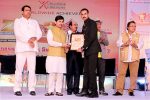 Address: 499 - Chanakyapuri, H.M. Sec.4, Udaipur
313001
Business Description:
Vikram Chouhan is a creative Web designer in Udaipur, provides the Web Design & Development, E-Commerce Web Development, Mobile Responsive Design, Domain Registration, Payment Gateway Integration, Logo Design Services, Web Hosting services.