Welcome to Great Udaipur - Udaipur Business Directory
Great Udaipur -
Udaipur's first Business Directory
maintained in proper way to support Udaipur Local Business. Want to promote your business/product; Great Udaipur is the place to be! GreatUdaipur.com is your classified ad posting site primarily targeted for advertisers in Udaipur, Rajasthan, India. Great Udaipur aims at making life simpler for its users. GreatUdaipur.com is the easiest way to search, buy or sell, promote business, promote product, to exchange, to interact for common or complementary interests within or across local communities in Udaipur, India.
About Udaipur
Udaipur, formerly the capital of the Mewar Kingdom, is a city in the western Indian state of Rajasthan. Founded by Maharana Udai Singh II in 1559, it's set around a series of artificial lakes and is known for its lavish royal residences. City Palace, overlooking Lake Pichola, is a monumental complex of 11 palaces, courtyards and gardens, famed for its intricate peacock mosaics.
Latest Listed Business -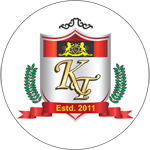 Address: 49-A, Hiran Magri, Sec.-4 Main Road, Udaipur, Rajasthan 313002
Business Description:
KT Udaipur is a all-in-one store where you can find your desired product like
Jewellery, Uniforms, Sports & Stationery, Royal Rajwadi Dresses of your choice.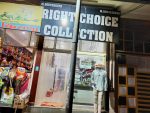 Address: Near Pooja Bakery, Sec.3, Udaipur
313001
Business Description:
MEN'S WEAR READY MADE AND ALTERATION FACILITY IS ALSO AVAILABLE AND DEALS IN UNIFORMS ALSO
Business Description:
DataCertify exists to solve the critical issues facing our clients, both large and small.
Our unique approach is not only what differentiates us, but also what makes us Successful
Address: Leather bag house 3 KHA 7,
Prabath nagar,Hiran magri,sector 5
Udaipur , 313002
Business Description:
The lush brown look of this leather product exhibits that perfection you
were lookong for when you thought " Classic Leather Bag "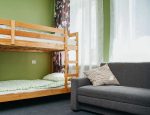 Address: 19-A,New Mahaveer Nagar,
Kumbha Nagar Gayariawas,
Central Area Udaipur,
Rajasthan 313002
Business Description:
Shri NS Girls Hostel is a family-owned hostel that desires to cater and provide guests with personalized hospitality based on what they prefer.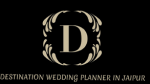 Address:
Near Water Tank, 708,Sravanthi Nagar,Barkat Nagarm, Tonk Phatak,Jaipur,Rajasthan 302015
Business Description:
Greetings from Destination wedding planner Jaipur and  the finest wishes for your approaching dream wedding. Saying "I do" to your very significant other is indeed one of the most cherishing life event that you would ever  have in the timeline of your life .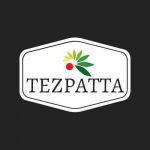 Address: Sec.14, Udaipur
313001
Business Description:
Tezpatta - Online Tiffin Center in Udaipur
Online Food order through website
secure payment gateway
timely delivery
wajib daam good quality

Address: Ambar Arcade, 3/17, 3/18, 100ft Road, Hiran Mangri, Sec. 14, Udaipur - 313001, Rajasthan, India
Business Description:
Samyak Exports is a Government Recognised Export House, passionate about quarrying and processing different types of Natural stones. We transform the beauty of stones into exquisite interiors and exteriors.

Address: G-1, 118, Road No. 3-C,
IID Center, RIICO Industrial Area,
Kaladwas, Udaipur-313001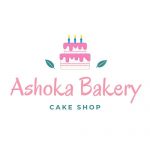 Address: Shop no. 2, 3, Shankti Nagar RD, Shakti nagar corner, Shakti nagar, Udaipur Rajasthan 313001
313001
Business Description:
Ashoka bakery is one of the best bakery shop in Udaipur. We have many types of variety of design and divergent in tests.