Welcome to Great Udaipur - Udaipur Business Directory
Great Udaipur -
Udaipur's first Business Directory
maintained in proper way to support Udaipur Local Business. Want to promote your business/product; Great Udaipur is the place to be! GreatUdaipur.com is your classified ad posting site primarily targeted for advertisers in Udaipur, Rajasthan, India. Great Udaipur aims at making life simpler for its users. GreatUdaipur.com is the easiest way to search, buy or sell, promote business, promote product, to exchange, to interact for common or complementary interests within or across local communities in Udaipur, India.
About Udaipur
Udaipur, formerly the capital of the Mewar Kingdom, is a city in the western Indian state of Rajasthan. Founded by Maharana Udai Singh II in 1559, it's set around a series of artificial lakes and is known for its lavish royal residences. City Palace, overlooking Lake Pichola, is a monumental complex of 11 palaces, courtyards and gardens, famed for its intricate peacock mosaics.
Latest Listed Business -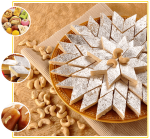 Business Description:
Sprinkling a little bit of sweetness in every auspicious occasion is an integral part of Indian culture. Hence, no matter how health conscious one might be, a little bit of dessert never fails to find a way in his or her diet.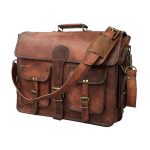 Address: 3 KHA 7, Sector 5, Prabhat Nagar, Hiran Magri, Udaipur, Rajasthan 313001
313002
Business Description:
Leather Bag House sales best quality of Leather Bags Which is made by Pure Leather. We have different variety of Leather Bags. The best mens leather messenger bag easily accommodates laptops of all sizes. Carry the best leather messenger bag daily to the office without worry. Pick up the best laptop briefcase according to the size of your device. The Leather bag House is a full-fledged online store offering genuine leather laptop bag by an array of neat designs, accessible within a decent price range. Even the biggest laptops snugly adjust in the brown leather laptop bag.
Address: 25, Hotel Gokul Palace, City Station Road, Udaipur City, Udaipur-Rajasthan - 313001, Near Axis Bank, Udiapole
313001
Business Description:
Rajwadi Thal Udaipur

Address: IT-27 Export Promotion, Software Technology Park,Sitapura,Jaipur, India - 302022
Business Description:
We provide complete software development service form jaipur to anywhre in india and aborad .
Ours is an experienced web development company in jaipur with extensive experience in all
programming verticals.
Address: 32, Lal Ghat Road, Old City, Udaipur, Rajasthan 313001
313001
Business Description:
Hotel Devraj Niwas
Address: Dhinkly Road, Meera Nagar Road, Old RTO Rd, opposite MDS School, Udaipur, Rajasthan 313001
313001
Business Description:
Ram Bagh Retreat | Luxury Resort in Udaipur
Business Description:
Website Designer in Udaipur

Address: Prateek Power
Near UCCI Office, MADRI
(Udaipur, Rajasthan)
Business Description:
A prominent name in the Electric Control Panel Manufacturing, EPC & MEP Consultancy, Prateek Power Industries (An ISO 9001-2008; 14001-2004) has grown by leaps and bounds over the years. Our company is known as the leading manufacturer, supplier and exporter of different types of world class Electric Power/ Control Panels and MEP consultancy and EPC of whole Electrical in all areas (Residential, Commercial & Industrial). Our products have witnessed higher demand in domestic and international markets.
Address: Near Aapni Dhani, Pratap Nagar,
Sukher, By-pass Udaipur
313001(Raj.), India
Business Description:
We Offer With the Unusual Delicacies of Varied Cuisine in Most Comfortable Dining & Exclusive Ambiance...
Rockkwood Restaurants is the Top Restaurant in Udaipur, Rajasthan. We are committed to satisfying our customers with great food and excellent service.
Address: Adarsh Market, Dabok, Airport road.
313022
Business Description:
Medical and departmentmental store