Welcome to Great Udaipur - Udaipur Business Directory
Great Udaipur -
Udaipur's first Business Directory
maintained in proper way to support Udaipur Local Business. Want to promote your business/product; Great Udaipur is the place to be! GreatUdaipur.com is your classified ad posting site primarily targeted for advertisers in Udaipur, Rajasthan, India. Great Udaipur aims at making life simpler for its users. GreatUdaipur.com is the easiest way to search, buy or sell, promote business, promote product, to exchange, to interact for common or complementary interests within or across local communities in Udaipur, India.
About Udaipur
Udaipur, formerly the capital of the Mewar Kingdom, is a city in the western Indian state of Rajasthan. Founded by Maharana Udai Singh II in 1559, it's set around a series of artificial lakes and is known for its lavish royal residences. City Palace, overlooking Lake Pichola, is a monumental complex of 11 palaces, courtyards and gardens, famed for its intricate peacock mosaics.
Latest Listed Business -

Address: 13 , naiyo ki talai , udaipur ( India )
Business Description:
We are manufacturer and wholesaler of leather products and specialize in Office Briefcases, Office Bags, College/School bags, Travel Bags, Handbags, Purses, Wallets, leather journals and diaries, and many more.

Address: G-1, 118, Road No. 3-C,
IID Center, RIICO Industrial Area,
Kaladwas, Udaipur-313001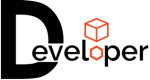 Address: HN-99, 1st Floor Behind BSNL Colony, Tagore Nagar, Sector 4, Hiran Magri, Udaipur, Rajasthan
313002
Business Description:
Best Software Development Company In Udaipur,
Best Web Designing Company in Udaipur
Address: Bhuwana Udaipur Rajasthan
Business Description:
Akashar Art Udaipur - Here all types of nameplates are available and photos same as in image or real photo is engrave on the stone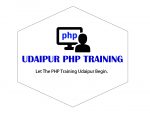 Address: 499, Gayatri Nagar, Chanakya Puri, Sector 4, Hiran Magri, Udaipur, Rajasthan 313002
313001
Business Description:
PHP Training, PHP Training Company in Udaipur - Udaipur PHP Training Institute has earned renowned name in the field of IT industry. Our mission is to provide best services to clients deliver projects that meet the requirements wins client trust. We provide training to students that help them to become successful IT professionals. Our institute is the best PHP training institute providing PHP classes and Live PHP Project Training in Udaipur. Our expert and trained professionals provide best PHP Project Training and delivers quality education. Our PHP Project Training and Live Project Basis PHP Training provide complete industry exposure to students. Our training program is designed in a unique manner that covers all the aspects of the language from core to advance level that help them to groom the students and enhance their technical skills.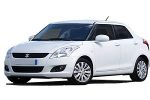 Address: ratnada
342001
Business Description:
This is best taxi service in jodhpur.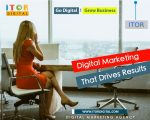 Address: Lodha Complex, near court circle, Udaipur, Rajasthan
313001
Business Description:
ITOR Digital is a 360 Digital marketing company in Udaipur. IT provides all type of marketing services which are available on the internet and help to increase your online presence at any Local Area, Globally, and any whare in the world.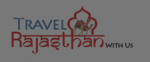 Address: 1153,Neemach Keda Dewali, Udaipur H.O..
Udaipur , Rajasthan 313004
Business Description:
Travel Rajasthan With Us Is a Best Taxi Service and Tour Operator Service Provider IN Udiapur Rajasthan.

Address: 306, Shubh Laxmi Apartment Roop Sagar Main Road, Roop Sagar, Udaipur-313001, Rajasthan, INDIA
Business Description:
Every person in the world dreams about having an own house. Every entrepreneur dreams about having an own office. It is not just about raising walls and roof. A building resembles the artistic interests and passions of a person.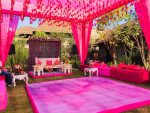 Address: 701, City Centre, Ashok Nagar Main Road, Udaipur, Rajasthan, India
313001
Business Description:
Dream Makers Event is the best event management company in Udaipur. Since 2008 we are gathering experience in building the relationship by organizing royal weddings at Udaipur, Jaipur, Jodhpur, Goa, Kerela, Thailand, Bali, Kumbhalgarh, and many more destinations all around the world. We have a huge network of service providers and exclusive venue tie-ups which make us unique and keep ourselves on the top of our competitors. We love to deliver happiness with memories and we feel proud to say that we are one of the best wedding planners in Udaipur Rajasthan India.