Welcome to Great Udaipur - Udaipur Business Directory
Great Udaipur -
Udaipur's first Business Directory
maintained in proper way to support Udaipur Local Business. Want to promote your business/product; Great Udaipur is the place to be! GreatUdaipur.com is your classified ad posting site primarily targeted for advertisers in Udaipur, Rajasthan, India. Great Udaipur aims at making life simpler for its users. GreatUdaipur.com is the easiest way to search, buy or sell, promote business, promote product, to exchange, to interact for common or complementary interests within or across local communities in Udaipur, India.
About Udaipur
Udaipur, formerly the capital of the Mewar Kingdom, is a city in the western Indian state of Rajasthan. Founded by Maharana Udai Singh II in 1559, it's set around a series of artificial lakes and is known for its lavish royal residences. City Palace, overlooking Lake Pichola, is a monumental complex of 11 palaces, courtyards and gardens, famed for its intricate peacock mosaics.
Latest Listed Business -
Address: No 96, Mini Villa, Opp. Chaitnya Swojas, Borewell Road, Whitefield, Bengaluru Karnataka
560066
Business Description:
Printfield, based in Whitefield, Bengaluru, is a comprehensive solution to all your digital printing and related requirements.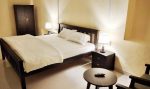 Address: Bari Sadri House, 18 Naiyon ki Talai, near Vishwakarma Temple, Udaipur, Rajasthan 313001
313001
Business Description:
Kalyan villa - Heritage Home stay in Udaipur very close to all places having tourist interests in around Udaipur. Kalyan villa is 24/7 available for services and Best Rate Guaranteed paying Guest house in Udaipur. Kalyan Villa  is located in the old city in a locality known as Naiyon Ki Talai Udaipur and its off lake palace road has its approach through Kalaji Goraji Bheru temple, passes near to terapanth bhawan and next is Vishwakarma temple which is just adjescent to the property Kalyan Villa.

Address: Ambar Arcade, 3/17, 3/18, 100ft Road, Hiran Mangri, Sec. 14, Udaipur - 313001, Rajasthan, India
Business Description:
Samyak Exports is a Government Recognised Export House, passionate about quarrying and processing different types of Natural stones. We transform the beauty of stones into exquisite interiors and exteriors.
Address: 25, Hotel Gokul Palace, City Station Road, Udaipur City, Udaipur-Rajasthan - 313001, Near Axis Bank, Udiapole
313001
Business Description:
Rajwadi Thal Udaipur
Address: G-14, Trident Rd, above Hotel Viaan, Haridas Ji Ki Magri, Shavri Colony, Udaipur, Rajasthan 313001
313001
Business Description:
Vantage By Panna Vilas
Address: Wakal Mata Rd, Gayariawas, Central Area, Udaipur, Rajasthan 313001
313001
Business Description:
Gurukripa restaurant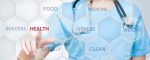 Business Description:
Bioheaven 360 Genotec Pvt. Ltd. is a Start-up India company DIPP19277 in health, environment and agriculture located in New Delhi, India founded on strong scientific principles of biotechnology.
Address: 88 Rani Road Near, Rajiv Gandhi Park, Malla Talai, Udaipur, Rajasthan 313001
313001
Business Description:
Airy rooms in a refined, lakeside guesthouse offering free Wi-Fi & breakfast, & an outdoor pool.
Address: 32, Lal Ghat Road, Old City, Lal Ghat, Udaipur, Rajasthan 313001
313001
Business Description:
Natural view restaurant
Address: Taj Lake Palace, Udaipur, Rajasthan 313001

313001
Business Description:
Bhairo