Welcome to Great Udaipur - Udaipur Business Directory
Great Udaipur -
Udaipur's first Business Directory
maintained in proper way to support Udaipur Local Business. Want to promote your business/product; Great Udaipur is the place to be! GreatUdaipur.com is your classified ad posting site primarily targeted for advertisers in Udaipur, Rajasthan, India. Great Udaipur aims at making life simpler for its users. GreatUdaipur.com is the easiest way to search, buy or sell, promote business, promote product, to exchange, to interact for common or complementary interests within or across local communities in Udaipur, India.
About Udaipur
Udaipur, formerly the capital of the Mewar Kingdom, is a city in the western Indian state of Rajasthan. Founded by Maharana Udai Singh II in 1559, it's set around a series of artificial lakes and is known for its lavish royal residences. City Palace, overlooking Lake Pichola, is a monumental complex of 11 palaces, courtyards and gardens, famed for its intricate peacock mosaics.
Latest Listed Business -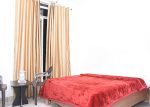 Address: Vill. Eklingpura, Umarda Road, Udaipur, Rajasthan - 313001
Business Description:
Udaipur, Hotel The Royal Palace is one of the best budget hotels in Udaipur . Hotel Royal Palace opened its door in 2019. with the aim of achieving excellent customer service by providing a truly unique experience to the guests with a hospitality that caters to their every need.
Address: Jain Mandir Rd, Chanakya Puri, Sector 4, Pooja Nagar, Hiran Magri, Udaipur, Rajasthan 313002
313002
Business Description:
Mandana Restaurant And Cafe Udaipur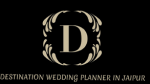 Address:
Near Water Tank, 708,Sravanthi Nagar,Barkat Nagarm, Tonk Phatak,Jaipur,Rajasthan 302015
Business Description:
Greetings from Destination wedding planner Jaipur and  the finest wishes for your approaching dream wedding. Saying "I do" to your very significant other is indeed one of the most cherishing life event that you would ever  have in the timeline of your life .
Address: 361 sector 4 chankyapuri near gurunanak public school hiran magri udaipur
313002
Business Description:
Best saree store of hiran magri udaipur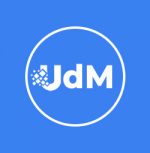 Address: 499 - Parshv Villa, Chanakyapuri, Jain Mandir Road, H.M. Sec.4, Hiran Magri Main Road, Udaipur City, Udaipur-Rajasthan
313001
Business Description:
Udaipur Digital Marketing Institute - Live Project Digital Marketing Institute Udaipur  - We, at Udaipur Digital Marketing Training Institute offer certified Digital Marketing Course in Udaipur to all looking for a promising career in digital marketing. Why should our students join us? We are one of the Udaipur Best SEO Training Institutes that offer something to all aspirers. We offer full on live project basis training, 100% placement help, 50 + assignments, personal mentorship, study portals, study materials, experienced faculty, practical classes on 50+ marketing tools, and many more services that very few Digital Marketing Training Institutes offer. Moreover, we ask for very affordable fees, help in interview preparation, take classes on 30 latest modules and also arrange for guests lectures from the experts in the industry.
Address: Orbit Building, 1st Floor Hotel, Moksh Marg, Shastri Circle, Udaipur, Rajasthan 313001
313001
Business Description:
Udaipuri Restaurant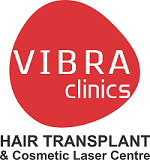 Address: Residency Road, Near Hanuman Temple, Above Indian Bank, Sardarpura, Bhopalpura, Udaipur, Rajasthan 313001
Business Description:
Hair Transplant & Cosmetic Laser Centre is the best cosmetology, anti-ageing treatment, hair treatment clinic in Udaipur. Highly experienced specialist Dr. Upavan Pandya with his team is successfully performing procedures for over 5 years and takes pride in contributing confidence, happiness, and aesthetics to the world.
Address: 5 WARD 52
Near baba dham shyam nagar, bhilwara
311001
Business Description:
Trademark Registration in udaipur rajasthan
Address: 5/294, Goverdhan Villas, Sec 14, Opp. Rajasthan Hospital, Udaipur (Raj.) - 313001
313001
Business Description:
Lake View Trip an online travel platform company.
Address: 32, Lal Ghat Road, Old City, Lal Ghat, Udaipur, Rajasthan 313001
313001
Business Description:
Natural view restaurant