Welcome to Great Udaipur - Udaipur Business Directory
Great Udaipur -
Udaipur's first Business Directory
maintained in proper way to support Udaipur Local Business. Want to promote your business/product; Great Udaipur is the place to be! GreatUdaipur.com is your classified ad posting site primarily targeted for advertisers in Udaipur, Rajasthan, India. Great Udaipur aims at making life simpler for its users. GreatUdaipur.com is the easiest way to search, buy or sell, promote business, promote product, to exchange, to interact for common or complementary interests within or across local communities in Udaipur, India.
About Udaipur
Udaipur, formerly the capital of the Mewar Kingdom, is a city in the western Indian state of Rajasthan. Founded by Maharana Udai Singh II in 1559, it's set around a series of artificial lakes and is known for its lavish royal residences. City Palace, overlooking Lake Pichola, is a monumental complex of 11 palaces, courtyards and gardens, famed for its intricate peacock mosaics.
Latest Listed Business -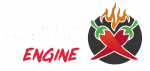 Address: 499- Chanakay Puri , Pooja nagar, sector-4, Hiran Magri, Udaipur, Rajasthan
313001
Business Description:
We are provide Complete POS Restaurant Billing Software Development & Other Software Development Services in Udaipur.
We have Experianced in Software Development Company in Udaipur.

Address: Road No. 4, F-285/286
RIICO - Bhamashah
Industrial Estate
Kaladwas, Udaipur - 313001
Rajasthan, India
Business Description:
S.K. Enterprises is one of the major manufacturers and suppliers of micronized minerals such as Talc/Soapstone, Calcite, Dolomite, Silica etc. in Udaipur region. We have best quality raw and finished materials, which are used as a base and fillers in the industries like cosmetics, plastic, glass, paper, paints, rubber,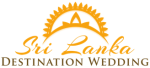 Address: Office No. 31 Amaral Vasso,
Taleigao, Panaji, Goa,
403002, India
Business Description:
Sri Lanka is home to many beautiful beaches and is full of beautiful places all around. The land of many species of flora and fauna, Sri Lanka is one of the best places to get married. Want to have a beach side wedding with a contemporary stylish décor,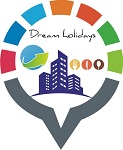 Address: Mani Bhadra Colony
Near New Central Academy School
Hiran Magri, Sec.3
Udaipur , Rajasthan (313001)
India
Business Description:
Dream Holiday World is a leading & most dedicated Tour Operator & Travel Agent of Udaipur, Rajasthan (India) and provides all travel related services to the Rajasthan & Region around as well as rest of India .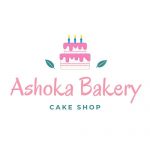 Address: Shop no. 2, 3, Shankti Nagar RD, Shakti nagar corner, Shakti nagar, Udaipur Rajasthan 313001
313001
Business Description:
Ashoka bakery is one of the best bakery shop in Udaipur. We have many types of variety of design and divergent in tests.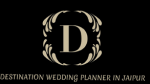 Address:
Near Water Tank, 708,Sravanthi Nagar,Barkat Nagarm, Tonk Phatak,Jaipur,Rajasthan 302015
Business Description:
Greetings from Destination wedding planner Jaipur and  the finest wishes for your approaching dream wedding. Saying "I do" to your very significant other is indeed one of the most cherishing life event that you would ever  have in the timeline of your life .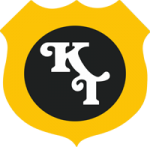 Address: Shop No. 9, Trimurti Apartment, 100 ft Road, Sector 14, Hiran Magri Udaipur, Rajasthan 313001
313001
Business Description:
Kiran Traders India - All type of sportswear wholesaler in udaipur, Deal in Sports wear for boys like Track Suit, T-shirt, lower, upper, shorts & capri and sports wear for girls, sports leggings, tshirt, upper, capris etc. in udaipur, rajasthan, india. also deal in all type of school sports dress wholesaler in udaipur.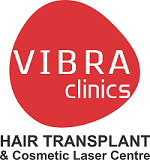 Address: Residency Road, Near Hanuman Temple, Above Indian Bank, Sardarpura, Bhopalpura, Udaipur, Rajasthan 313001
Business Description:
Hair Transplant & Cosmetic Laser Centre is the best cosmetology, anti-ageing treatment, hair treatment clinic in Udaipur. Highly experienced specialist Dr. Upavan Pandya with his team is successfully performing procedures for over 5 years and takes pride in contributing confidence, happiness, and aesthetics to the world.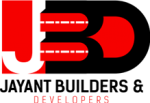 Address: Plot No. - 433, 100ft. Road, Opposite RSEB Office, Near Someshwar Mandir, Savina, Hiran Magri Sec.14 Link Road, Udaipur, Rajasthan, India-313001
Business Description:
Jayant Builders & Developers is engaged in the execution of civil engineering projects. The Company provides integrated engineering, procurement and construction services for civil construction and infrastructure sector projects.

Address: Jyotsna Pharma Marketing
F-3, Madhuban plaza, Madhuban, Udaipur, 313001 ( Rajasthan)
Business Description:
We offer products on monopoly basis to our business associate nation wide...... Jyotsna Pharma Marketing (JPM) ensures that all products are manufactured under schedule M-GMP of the drugs and cosmetics act . JPM offers WHO —GMP certified products to its customers .