Welcome to Great Udaipur - Udaipur Business Directory
Great Udaipur -
Udaipur's first Business Directory
maintained in proper way to support Udaipur Local Business. Want to promote your business/product; Great Udaipur is the place to be! GreatUdaipur.com is your classified ad posting site primarily targeted for advertisers in Udaipur, Rajasthan, India. Great Udaipur aims at making life simpler for its users. GreatUdaipur.com is the easiest way to search, buy or sell, promote business, promote product, to exchange, to interact for common or complementary interests within or across local communities in Udaipur, India.
About Udaipur
Udaipur, formerly the capital of the Mewar Kingdom, is a city in the western Indian state of Rajasthan. Founded by Maharana Udai Singh II in 1559, it's set around a series of artificial lakes and is known for its lavish royal residences. City Palace, overlooking Lake Pichola, is a monumental complex of 11 palaces, courtyards and gardens, famed for its intricate peacock mosaics.
Latest Listed Business -
Address: Leather bag house 3 KHA 7,
Prabath nagar,Hiran magri,sector 5
Udaipur , 313002
Business Genre:
Business Description:
The lush brown look of this leather product exhibits that perfection you
were lookong for when you thought " Classic Leather Bag "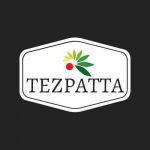 Address: Sec.14, Udaipur
313001
Business Genre:
Business Description:
Tezpatta - Online Tiffin Center in Udaipur
Online Food order through website
secure payment gateway
timely delivery
wajib daam good quality

Address: 2nd Floor above Panasonic Showroom,
Hiran Magri Main Road, Sector 3,
Udaipur, Rajasthan 313001
Business Genre:
Business Description:
Architecture and interior designer are two things that can transform a normal building to an extraordinary one.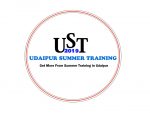 Address: 499 - Parshv Villa, Chanakyapuri, Jain Mandir Road, H.M. Sec.4, Hiran Magri MainRoad, Udaipur City, Udaipur-Rajasthan
313001
Business Genre:
Business Description:
Udaipur Summer Training - Summer Training in Udaipur - Udaipur Summer Training Institute offers advanced programs in web design, web development, PHP Summer Training And B.Tech/M.Tech Internship Training Program In Udaipur. Our courses enables our learners master the strategies and techniques to design user-friendly applications and websites. Our Graphic Design courses in Udaipur give that much needed edge to the learners to boost up their career. Our diverse internship programs come handy when you will look for a placement apt to your qualifications and work preference. We try to give our learners a real world feel and experience, as well as help to polish the overall skills. We help you to remain confident while you prepare yourself to face trickier interviews that the bigger names in the industry conduct. Our web development internship in Udaipur programs are tailored keeping the bigger picture in the mind.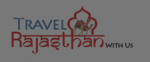 Address: 1153,Neemach Keda Dewali, Udaipur H.O..
Udaipur , Rajasthan 313004
Business Genre:
Business Description:
Travel Rajasthan With Us Is a Best Taxi Service and Tour Operator Service Provider IN Udiapur Rajasthan.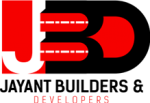 Address: Plot No. - 433, 100ft. Road, Opposite RSEB Office, Near Someshwar Mandir, Savina, Hiran Magri Sec.14 Link Road, Udaipur, Rajasthan, India-313001
Business Genre:
Business Description:
Jayant Builders & Developers is engaged in the execution of civil engineering projects. The Company provides integrated engineering, procurement and construction services for civil construction and infrastructure sector projects.

Address: 60B, OPP. BSNL OFFICE, BSNL RD,
HIRAN MAGRI, SECTOR 3, UDAIPUR,
RAJASTHAN, 313001
Business Genre:
Business Description:
SmartUS endeavors for commitment toward innovation, knowledge sharing and skilling youth of India. SmartUS shall continue to hold passion to generate a pool of creative leader for participating in the national development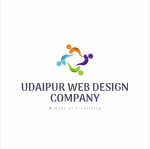 Address: H.M Sector 4, Near Jain Mandir, Udaipur
313001
Business Genre:
Business Description:
Udaipur Web Design Company - web design services in udaipur - We are a team of talented minds who are passionate about innovative Web Design. We work with the end goal to create most impressive websites in Udaipur. Being in the business from more than 5 YEARS, we are well versed with the industry and accept all challenges to render the best in class Website Design, Web development and SEO Services in Udaipur. We take pride to garner the small and large-scale enterprises including diverse industrial terrains such as Education, Entertainment, Banking, Management, Retail & eCommerce, Healthcare, Food Industry, Digital Marketing, Manufacturing, Hospitality and Real Estate.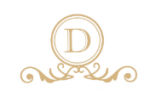 Address: 87, I Block Virat Nagar, Goverdhan Villas Sector 14, Udaipur,Rajasthan 313001 India.
Business Genre:
Business Description:
Weddings are never exhausting if they are hosted by expert planners. We're here to offer you a touch of royalty and serene luxury at heritage properties in the lap of nature.A unique combination, this can make your nuptial experience one of a kind.

Address: Apt.No.419 Grand Caribbean Condo Block D,
Thappraya Road, Pattaya City,Lumung District,
Chon Buri,Lamung District ,Chon Buri, Chonburi,
Chon Buri 20150-Thailand
Business Genre:
Business Description:
If you are potential bide or groom and exploring the opportunity of Destination Wedding In Thailand
than you have come to right Place