Welcome to Great Udaipur - Udaipur Business Directory
Great Udaipur -
Udaipur's first Business Directory
maintained in proper way to support Udaipur Local Business. Want to promote your business/product; Great Udaipur is the place to be! GreatUdaipur.com is your classified ad posting site primarily targeted for advertisers in Udaipur, Rajasthan, India. Great Udaipur aims at making life simpler for its users. GreatUdaipur.com is the easiest way to search, buy or sell, promote business, promote product, to exchange, to interact for common or complementary interests within or across local communities in Udaipur, India.
About Udaipur
Udaipur, formerly the capital of the Mewar Kingdom, is a city in the western Indian state of Rajasthan. Founded by Maharana Udai Singh II in 1559, it's set around a series of artificial lakes and is known for its lavish royal residences. City Palace, overlooking Lake Pichola, is a monumental complex of 11 palaces, courtyards and gardens, famed for its intricate peacock mosaics.
Latest Listed Business -

Address: 1st Floor Titanium Plaza
Ayad Rd, Pahada,
Udaipur, Rajasthan 313001
Business Genre:
Business Description:
The Vision Coaching Center is a premier institute working in the field of preparation of competitive examinations of varying kinds like - Bank P.O/Clerk, SSC, Railway,Gram Sevak, Patwari, Constable , UPSC, CDS, Women Supervisor etc. We are extremely passionate about education and believe in more than just teaching.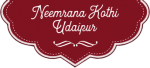 Address: 27 – B, Amba Mata Scheme, Udaipur
313001, Raj. India
Business Genre:
Business Description:
The "Neemrana Kothi" in Udaipur, Rajasthan(India), is conveniently located in the serene and lush green surroundings of Amba Mata Colony with the lakes of Fateh Sagar and Pichola very closely encompassing it, thereby giving it an ambience of a pollution free island.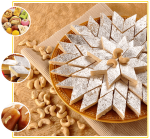 Business Genre:
Business Description:
Sprinkling a little bit of sweetness in every auspicious occasion is an integral part of Indian culture. Hence, no matter how health conscious one might be, a little bit of dessert never fails to find a way in his or her diet.

Address: Road No. 4, F-285/286
RIICO - Bhamashah
Industrial Estate
Kaladwas, Udaipur - 313001
Rajasthan, India
Business Genre:
Business Description:
S.K. Enterprises is one of the major manufacturers and suppliers of micronized minerals such as Talc/Soapstone, Calcite, Dolomite, Silica etc. in Udaipur region. We have best quality raw and finished materials, which are used as a base and fillers in the industries like cosmetics, plastic, glass, paper, paints, rubber,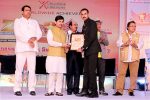 Address: 499 - Chanakyapuri, H.M. Sec.4, Udaipur
313001
Business Genre:
Business Description:
Vikram Chouhan is a creative Web designer in Udaipur, provides the Web Design & Development, E-Commerce Web Development, Mobile Responsive Design, Domain Registration, Payment Gateway Integration, Logo Design Services, Web Hosting services.

Address: S.N Complex, Airport Road, Janakpuri Transport Nagar, Rebariyon Ka Gurha, Udaipur, Rajasthan 313024
313024
Business Genre:
Business Description:
Alokik Hospital Udaipur - Best Homeopathic Hospital in Udaipur - Treat your disease from root, Try Homeopathy-Its Safe & Effective! Best Homeopathy Hospital in Udaipur.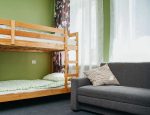 Address: 19-A,New Mahaveer Nagar,
Kumbha Nagar Gayariawas,
Central Area Udaipur,
Rajasthan 313002
Business Genre:
Business Description:
Shri NS Girls Hostel is a family-owned hostel that desires to cater and provide guests with personalized hospitality based on what they prefer.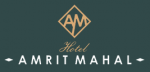 Address: Opposite BN Girls College, Airport Road, Udaipur, Rajasthan 313001
Business Genre:
Business Description:
Located in the beautiful 'city of lakes - Udaipur', hotel Amrit Mahal sets a perfecta example or adorable luxury. Located ideally on Airport Road, the hotel offers 35 cozy rooms with the best -in-segment amenities.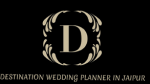 Address:
Near Water Tank, 708,Sravanthi Nagar,Barkat Nagarm, Tonk Phatak,Jaipur,Rajasthan 302015
Business Genre:
Business Description:
Greetings from Destination wedding planner Jaipur and  the finest wishes for your approaching dream wedding. Saying "I do" to your very significant other is indeed one of the most cherishing life event that you would ever  have in the timeline of your life .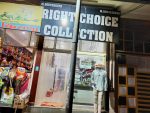 Address: Near Pooja Bakery, Sec.3, Udaipur
313001
Business Genre:
Business Description:
MEN'S WEAR READY MADE AND ALTERATION FACILITY IS ALSO AVAILABLE AND DEALS IN UNIFORMS ALSO