Welcome to Great Udaipur - Udaipur Business Directory
Great Udaipur -
Udaipur's first Business Directory
maintained in proper way to support Udaipur Local Business. Want to promote your business/product; Great Udaipur is the place to be! GreatUdaipur.com is your classified ad posting site primarily targeted for advertisers in Udaipur, Rajasthan, India. Great Udaipur aims at making life simpler for its users. GreatUdaipur.com is the easiest way to search, buy or sell, promote business, promote product, to exchange, to interact for common or complementary interests within or across local communities in Udaipur, India.
About Udaipur
Udaipur, formerly the capital of the Mewar Kingdom, is a city in the western Indian state of Rajasthan. Founded by Maharana Udai Singh II in 1559, it's set around a series of artificial lakes and is known for its lavish royal residences. City Palace, overlooking Lake Pichola, is a monumental complex of 11 palaces, courtyards and gardens, famed for its intricate peacock mosaics.
Latest Listed Business -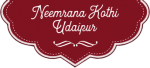 Address: 27 – B, Amba Mata Scheme, Udaipur
313001, Raj. India
Business Genre:
Business Description:
The "Neemrana Kothi" in Udaipur, Rajasthan(India), is conveniently located in the serene and lush green surroundings of Amba Mata Colony with the lakes of Fateh Sagar and Pichola very closely encompassing it, thereby giving it an ambience of a pollution free island.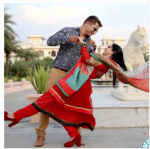 Address: Rishabh Plaza, Near Jain Temple, H.M, Vidhya Nagar, Sector 4, Shanti Nagar, Hiran Magri, Udaipur, Rajasthan 313001
Business Description:
Wedding planner management company in Rajasthani  is known for serving the customers happily with mesmerizing wedding plan. Wedding is no more a dream when we exist.

Address: 11-12, New Ashok Nagar
Kharakhua Colony
Shobhagpura 100ft. Road
Udaipur (Rajasthan)
Business Genre:
Business Description:
Sehat Foundation' is an initiative started in September 2016 by motivated and driven budding doctors with an aim to provide good and better health opportunities, awareness and treatments to people who actually need it the most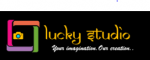 Address: 3/13 Opp.Mahila Samridhi Bank,
Sec - 14,Udaipur-313001,
Rajasthan,India

Business Description:
Lucky Digi Studio Udaipur, Wedding Photography in Udaipur ,pre Wedding kids Photography,Candid Event Photography in Udaipur.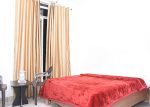 Address: Vill. Eklingpura, Umarda Road, Udaipur, Rajasthan - 313001
Business Genre:
Business Description:
Udaipur, Hotel The Royal Palace is one of the best budget hotels in Udaipur . Hotel Royal Palace opened its door in 2019. with the aim of achieving excellent customer service by providing a truly unique experience to the guests with a hospitality that caters to their every need.
Address: Leather bag house 3 KHA 7,
Prabath nagar,Hiran magri,sector 5
Udaipur , 313002
Business Genre:
Business Description:
The lush brown look of this leather product exhibits that perfection you
were lookong for when you thought " Classic Leather Bag "
Address: 201, Kalpataru Address, Opp Reliance Petrol Pump, Jamnagar, Gujarat

Business Genre:
Business Description:
Core art is known for its supreme quality range of Handicrafts, Marble, Granite, Quartz, Countertop, Jewellery , Decorative Products & brass products . We are suppliers , Trader & Exporters. We believe in building this business on the grounds of our customer relationship. Customers have always been our priority. We maintain this strong relationship through giving our customers complete transparency, utmost product quality , Safe and best packaging of the products and Punctual delivery owing to our customers satisfaction.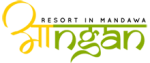 Address: E - 75, 3rd Floor, Old Jasola Village, Main Road, Opp Metro Pillar No.-139, Jasola, New Delhi, Delhi - 110025
110025
Business Genre:
Business Description:
Aangan Resort - Best Resort In Mandawa, Best Hotel In Mandawa, The Best Hotel in Mandawa is the right choice for visitors who are searching for a combination of charm, peace and quiet, and a convenient position from which to explore Venice.

Address: Plot No. 1, 120 Ft. Road, Shanti Nagar, Hiran Magri, Sector No. 5, Udaipur (Raj.) 313002
Business Genre:
Business Description:
Physiotherapy at SGI is working since last 10 years in Udaipur to skillfully train the desirous student to acquire the requiry professional standards. We here, believe in preparing trained physiotherapists so that they serve our society & minimize the disability,. It also provides all facilities , professional quality education & maximum practical exposure.

Address: Apt.No.419 Grand Caribbean Condo Block D,
Thappraya Road, Pattaya City,Lumung District,
Chon Buri,Lamung District ,Chon Buri, Chonburi,
Chon Buri 20150-Thailand
Business Description:
If you are potential bide or groom and exploring the opportunity of Destination Wedding In Thailand
than you have come to right Place