Welcome to Great Udaipur - Udaipur Business Directory
Great Udaipur -
Udaipur's first Business Directory
maintained in proper way to support Udaipur Local Business. Want to promote your business/product; Great Udaipur is the place to be! GreatUdaipur.com is your classified ad posting site primarily targeted for advertisers in Udaipur, Rajasthan, India. Great Udaipur aims at making life simpler for its users. GreatUdaipur.com is the easiest way to search, buy or sell, promote business, promote product, to exchange, to interact for common or complementary interests within or across local communities in Udaipur, India.
About Udaipur
Udaipur, formerly the capital of the Mewar Kingdom, is a city in the western Indian state of Rajasthan. Founded by Maharana Udai Singh II in 1559, it's set around a series of artificial lakes and is known for its lavish royal residences. City Palace, overlooking Lake Pichola, is a monumental complex of 11 palaces, courtyards and gardens, famed for its intricate peacock mosaics.
Latest Listed Business -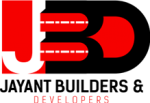 Address: Plot No. - 433, 100ft. Road, Opposite RSEB Office, Near Someshwar Mandir, Savina, Hiran Magri Sec.14 Link Road, Udaipur, Rajasthan, India-313001
Business Genre:
Business Description:
Jayant Builders & Developers is engaged in the execution of civil engineering projects. The Company provides integrated engineering, procurement and construction services for civil construction and infrastructure sector projects.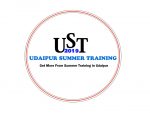 Address: 499 - Parshv Villa, Chanakyapuri, Jain Mandir Road, H.M. Sec.4, Hiran Magri MainRoad, Udaipur City, Udaipur-Rajasthan
313001
Business Genre:
Business Description:
Udaipur Summer Training - Summer Training in Udaipur - Udaipur Summer Training Institute offers advanced programs in web design, web development, PHP Summer Training And B.Tech/M.Tech Internship Training Program In Udaipur. Our courses enables our learners master the strategies and techniques to design user-friendly applications and websites. Our Graphic Design courses in Udaipur give that much needed edge to the learners to boost up their career. Our diverse internship programs come handy when you will look for a placement apt to your qualifications and work preference. We try to give our learners a real world feel and experience, as well as help to polish the overall skills. We help you to remain confident while you prepare yourself to face trickier interviews that the bigger names in the industry conduct. Our web development internship in Udaipur programs are tailored keeping the bigger picture in the mind.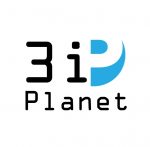 Address: 499 - Chanakyapuri, H.M. Sec.4, Udaipur, Rajasthan
313001
Business Genre:
Business Description:
3i Planet Website Design Company Udaipur - 3i Planet Best Web Design Company Udaipur, Web Design Company India Offer Website Design, Web Development, Customized Software Development, SEO Services, Wordpress Website Development, Digital Marketing Services, Ecommerce Website Development, Website Redesign Services, Live Project Training, Summer Internship in Udaipur, Rajasthan, India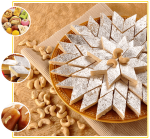 Business Description:
Sprinkling a little bit of sweetness in every auspicious occasion is an integral part of Indian culture. Hence, no matter how health conscious one might be, a little bit of dessert never fails to find a way in his or her diet.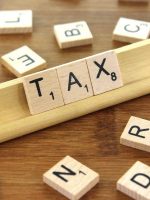 Business Description:
Hindustan tax solution is a dedicated team of ca,cs ,lawyers,ex-bankers, it professionals,financial expert coming together to provide professional service under one roof. We were started in 2008 with the mission of making it easier for entrepreneur to start their business of all type & size.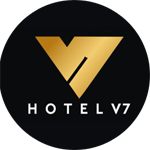 Address: Plot No.2, Sub City Center
Opp, Rama Fireworks
Udaipur (313001), Rajasthan, India
Business Genre:
Business Description:
Hotel V7 Udaipur welcomes you with its fresh bold interiors as well as crisp and clean rooms. Hotel V7 Udaipur, invites all guests, business travelers or tourists alike, for one of a kind experience.

Address: Plot No. 1, 120 Ft. Road, Shanti Nagar, Hiran Magri, Sector No. 5, Udaipur (Raj.) 313002
Business Genre:
Business Description:
Physiotherapy at SGI is working since last 10 years in Udaipur to skillfully train the desirous student to acquire the requiry professional standards. We here, believe in preparing trained physiotherapists so that they serve our society & minimize the disability,. It also provides all facilities , professional quality education & maximum practical exposure.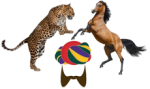 Address: Old Forest Chowki Desuri Dist.Pali (306703)
Business Description:
Rajasthan is without a doubt one of the most famous tourist destinations in India, owing to its multidimensionality. The state has many medieval-era forts, and lavish and ornate palaces as prominent attractions while the rich culture adds another feather to its tourist appeal.
Address: Near Aapni Dhani, Pratap Nagar,
Sukher, By-pass Udaipur
313001(Raj.), India
Business Genre:
Business Description:
We Offer With the Unusual Delicacies of Varied Cuisine in Most Comfortable Dining & Exclusive Ambiance...
Rockkwood Restaurants is the Top Restaurant in Udaipur, Rajasthan. We are committed to satisfying our customers with great food and excellent service.

Address: 1/203, Housing Board Colony, Pratap Nagar, Udaipur-Rajasthan - 313001
Business Description:
Packers And Movers Udaipur (Usha Home Packers and Movers Udaipur) work on well-built standard of protection, reliability and consistency to provide diverse necessities of our clients.