Welcome to Great Udaipur - Udaipur Business Directory
Great Udaipur -
Udaipur's first Business Directory
maintained in proper way to support Udaipur Local Business. Want to promote your business/product; Great Udaipur is the place to be! GreatUdaipur.com is your classified ad posting site primarily targeted for advertisers in Udaipur, Rajasthan, India. Great Udaipur aims at making life simpler for its users. GreatUdaipur.com is the easiest way to search, buy or sell, promote business, promote product, to exchange, to interact for common or complementary interests within or across local communities in Udaipur, India.
About Udaipur
Udaipur, formerly the capital of the Mewar Kingdom, is a city in the western Indian state of Rajasthan. Founded by Maharana Udai Singh II in 1559, it's set around a series of artificial lakes and is known for its lavish royal residences. City Palace, overlooking Lake Pichola, is a monumental complex of 11 palaces, courtyards and gardens, famed for its intricate peacock mosaics.
Latest Listed Business -
Address: Naga Nagri, near Leela Palace, Udaipur, Rajasthan 313001
313001
Business Description:
Hotel Lake Star in Udaipur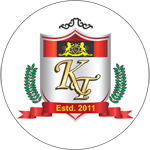 Address: 49-A, Hiran Magri, Sec.-4 Main Road, Udaipur, Rajasthan 313002
Business Description:
KT Udaipur is a all-in-one store where you can find your desired product like
Jewellery, Uniforms, Sports & Stationery, Royal Rajwadi Dresses of your choice.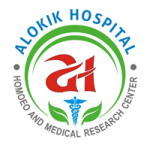 Address: S. N. Complex, Airport Road, Transport Nagar, Udaipur, Rajasthan
313001
Business Description:
Alokik Hospital - Best Homeopathic Hospital in Udaipur - Treat your disease from root, Try Homeopathy-It's Safe & Effective! Best Homeopathy Hospital in Udaipur.

Address: 1st Floor Titanium Plaza
Ayad Rd, Pahada,
Udaipur, Rajasthan 313001
Business Description:
The Vision Coaching Center is a premier institute working in the field of preparation of competitive examinations of varying kinds like - Bank P.O/Clerk, SSC, Railway,Gram Sevak, Patwari, Constable , UPSC, CDS, Women Supervisor etc. We are extremely passionate about education and believe in more than just teaching.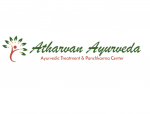 Address: Dr. V. K . MITTAL , B.A.M.S, M.D, Ph.D, 39 , Hanuman nagar, behind Gayatri, nursing, institute,Manwakheda, Udaipur, Rajasthan
313002
Business Description:
Atharvan Ayurveda - Ayurvedic Treatment in Udaipur & Panchkarma Center in Udaipur - A center where one can get ayurvedic treatment for chronic diseases as well as rejuvenating therapies for healthier and happier life. Best Ayurvedic Center, Hospital, Clinics in Udaipur - Are you looking for Best Ayurvedic Treatment in Udaipur or Ayurvedic Health Center in Udaipur? Atharavan ayurveda Provide Best Ayurvedic Doctor in Udaipur. More Information contact us.
Address: 725, Mangalam fun square, Durga Nursery road
313001
Business Description:
Rated a perfect 5 star on Google and Facebook, Zigsaw is the ideal recruitment consultancy providing professional Recruitment services to Job-seekers and Employers. Reach us at 9887890909 for any queries.
Address: Ashok nagar Bhupalpura Udaipur
313001
Business Description:
We provide the best training to our students and prepare them for their future. Our acting courses, Modelling course are designed to cover each and every step that is required to become a good actor & models and helps boost confidence.
Address: Sarvayog International School
Reodar-Mandar Road,
Tehsil Reoder, Sonel,
Rajasthan - (307513)
Business Description:
Sarvayog International School is prestigious and reputed English medium co-educational cum residential school (with excellent Hostel) which is affiliated to CBSE (New Delhi). The sprawling 2 acres of campus of the school is situated in a clean and serene environment, providing an ideal, intellectually stimulating atmosphere required by the future citizens to blossom.
Address: Taj Lake Palace, Udaipur, Rajasthan 313001
313001
Business Description:
Bhairo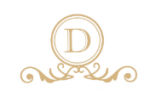 Address: 87, I Block Virat Nagar, Goverdhan Villas Sector 14, Udaipur,Rajasthan 313001 India.
Business Description:
Weddings are never exhausting if they are hosted by expert planners. We're here to offer you a touch of royalty and serene luxury at heritage properties in the lap of nature.A unique combination, this can make your nuptial experience one of a kind.