Welcome to Great Udaipur - Udaipur Business Directory
Great Udaipur -
Udaipur's first Business Directory
maintained in proper way to support Udaipur Local Business. Want to promote your business/product; Great Udaipur is the place to be! GreatUdaipur.com is your classified ad posting site primarily targeted for advertisers in Udaipur, Rajasthan, India. Great Udaipur aims at making life simpler for its users. GreatUdaipur.com is the easiest way to search, buy or sell, promote business, promote product, to exchange, to interact for common or complementary interests within or across local communities in Udaipur, India.
About Udaipur
Udaipur, formerly the capital of the Mewar Kingdom, is a city in the western Indian state of Rajasthan. Founded by Maharana Udai Singh II in 1559, it's set around a series of artificial lakes and is known for its lavish royal residences. City Palace, overlooking Lake Pichola, is a monumental complex of 11 palaces, courtyards and gardens, famed for its intricate peacock mosaics.
Latest Listed Business -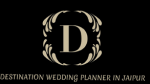 Address:
Near Water Tank, 708,Sravanthi Nagar,Barkat Nagarm, Tonk Phatak,Jaipur,Rajasthan 302015
Business Description:
Greetings from Destination wedding planner Jaipur and  the finest wishes for your approaching dream wedding. Saying "I do" to your very significant other is indeed one of the most cherishing life event that you would ever  have in the timeline of your life .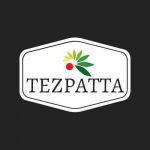 Address: Sec.14, Udaipur
313001
Business Description:
Tezpatta - Online Tiffin Center in Udaipur
Online Food order through website
secure payment gateway
timely delivery
wajib daam good quality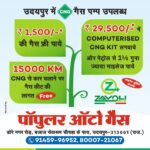 Address: Dore Nagar Corner, Near Bajaj Sevashram Circle, Central Area, Udaipur, Rajasthan
313001
Business Description:
Popular CNG Auto Gas in Udaipur, Government/RTO Approved CNG Auto Gas Kit in Udaipur - Popular CNG Auto Gas Udaipur - Best CNG Kit Brands in Udaipur with Best Prices & Performance. 15 Year of Experience in Gas kit fitting in Udaipur, We are a Government Approved CNG Fitment Center & provide Conversion from Petrol to CNG for All Types of Cars in Udaipur. We Install Conventional and Sequential CNG Kits in Cars as per their approval from Government of India.

Address: 306, Shubh Laxmi Apartment Roop Sagar Main Road, Roop Sagar, Udaipur-313001, Rajasthan, INDIA
Business Description:
Every person in the world dreams about having an own house. Every entrepreneur dreams about having an own office. It is not just about raising walls and roof. A building resembles the artistic interests and passions of a person.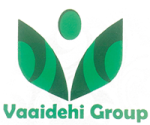 Address: 4 C, Hari Das Ji Ki Magri,
Trident Hotel Road, Udaipur 313001,
Rajasthan, India
Business Description:
Vaaidehi Group presents you "Vaaidehi Premium Affordable Housing" as the Rajasthan's No. 1 Affordable Housing Project at the prime location within the heart of city with premium size flats having excellent approach & proximity and well ventilated flats perfectly as per the vastu.

Address: S.N Complex, Airport Road, Janakpuri Transport Nagar, Rebariyon Ka Gurha, Udaipur, Rajasthan 313024
313024
Business Description:
Alokik Hospital Udaipur - Best Homeopathic Hospital in Udaipur - Treat your disease from root, Try Homeopathy-Its Safe & Effective! Best Homeopathy Hospital in Udaipur.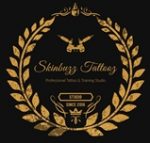 Address: Shop No. LG30, Herralal Mall, Bikaner, Rajasthan 334001
Business Description:
You are looking at the work of one of the finest tattoo studios in India. We are creative team of tattoo artists, illustrators, painter and digital artists.We are rated as the most creative and best tattoo artist in India.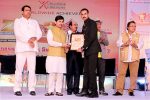 Address: 499 - Chanakyapuri, H.M. Sec.4, Udaipur
313001
Business Description:
Vikram Chouhan is a creative Web designer in Udaipur, provides the Web Design & Development, E-Commerce Web Development, Mobile Responsive Design, Domain Registration, Payment Gateway Integration, Logo Design Services, Web Hosting services.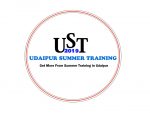 Address: 499 - Parshv Villa, Chanakyapuri, Jain Mandir Road, H.M. Sec.4, Hiran Magri MainRoad, Udaipur City, Udaipur-Rajasthan
313001
Business Description:
Udaipur Summer Training - Summer Training in Udaipur - Udaipur Summer Training Institute offers advanced programs in web design, web development, PHP Summer Training And B.Tech/M.Tech Internship Training Program In Udaipur. Our courses enables our learners master the strategies and techniques to design user-friendly applications and websites. Our Graphic Design courses in Udaipur give that much needed edge to the learners to boost up their career. Our diverse internship programs come handy when you will look for a placement apt to your qualifications and work preference. We try to give our learners a real world feel and experience, as well as help to polish the overall skills. We help you to remain confident while you prepare yourself to face trickier interviews that the bigger names in the industry conduct. Our web development internship in Udaipur programs are tailored keeping the bigger picture in the mind.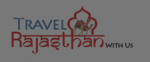 Address: 1153,Neemach Keda Dewali, Udaipur H.O..
Udaipur , Rajasthan 313004
Business Description:
Travel Rajasthan With Us Is a Best Taxi Service and Tour Operator Service Provider IN Udiapur Rajasthan.