Welcome to Great Udaipur - Udaipur Business Directory
Great Udaipur - Udaipur's first Business Directory maintained in proper way to support Udaipur Local Business.
Want to promote your business/product; Great Udaipur is the place to be! GreatUdaipur.com is your classified
ad posting site primarily targeted for advertisers in Udaipur, Rajasthan, India. Great Udaipur aims at making life simpler for its users.
GreatUdaipur.com is the easiest way to search, buy or sell, promote business, promote product, to exchange, to interact for common or
complementary interests within or across local communities in Udaipur, India.
---
About Udaipur
Udaipur, formerly the capital of the Mewar Kingdom, is a city in the western Indian state of Rajasthan. Founded by Maharana Udai Singh II in 1559, it's set around a series of artificial lakes and is known for its lavish royal residences. City Palace, overlooking Lake Pichola, is a monumental complex of 11 palaces, courtyards and gardens, famed for its intricate peacock mosaics.
Latest Listed Business -

Business Name
Business Genre
Business Description
Heritage Royal Rajasthan - Rajasthan Tour Package -Choose your tour packages For Udaipur Rajasthan by interests like wildlife, Nature, adventure, beach and luxury travel. Heritage Walk in Udaipur Rajasthan
Business Address
H.No.1, Viswas Clinic,math marg,savina kheda,Udaipur,(Rajasthan) India -(313001)

Business Name
Business Genre
Business Description
A prominent name in the Electric Control Panel Manufacturing, EPC & MEP Consultancy, Prateek Power Industries (An ISO 9001-2008; 14001-2004) has grown by leaps and bounds over the years. Our company is known as the leading manufacturer, supplier and exporter of different types of world class Electric Power/ Control Panels and MEP consultancy and EPC of whole Electrical in all areas (Residential, Commercial & Industrial). Our products have witnessed higher demand in domestic and international markets.
Business Address
Prateek Power
Near UCCI Office, MADRI
(Udaipur, Rajasthan)

Business Name
Business Genre
Business Description
If you are potential bide or groom and exploring the opportunity of Destination Wedding In Thailand
than you have come to right Place
Business Address
Apt.No.419 Grand Caribbean Condo Block D,
Thappraya Road, Pattaya City,Lumung District,
Chon Buri,Lamung District ,Chon Buri, Chonburi,
Chon Buri 20150-Thailand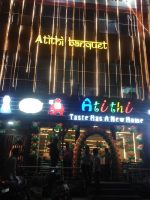 Business Name
Business Genre
Business Description
We Offer With the Unusual Delicacies of Varied Cuisine in Most Comfortable Dining & Exclusive Ambiance... Atithi Restaurants is the Top Restaurant in Udaipur, Rajasthan. We are committed to satisfying our customers with great food and excellent service.
Business Address
Near Menariya Guest House, Paneriyo Ki Madri,
Hiran Mangri Sector-5 Udaipur, 313001 (Raj.)
313001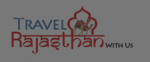 Business Name
Business Genre
Business Description
Travel Rajasthan With Us Is a Best Taxi Service and Tour Operator Service Provider IN Udiapur Rajasthan.
Business Address
1153,Neemach Keda Dewali, Udaipur H.O..
Udaipur , Rajasthan 313004
Business Name
Business Genre
Business Description
Bambino Planet Best Kids School in Nakoda Nagar Udaipur  - We Provide Safe Environment For Your Child & we Also Provide Splash Pool , Indoor Kids Gym, C.C.T.V Cameras In the Entire Campus, Audio/ Visual Learning, Safe & Secure Environment, Trained & Experienced Drivers with Police Verification & sand Pit Area etc. Bambino Planet Best Kids School in Nakoda Nagar Udaipur -   Bambino Planet - Where every learner is a LEADER.
Admission Open for session 2022-23, Play Group | Nursery | JR. KG | SR. KG
Business Address
3, 100ft. Road, near Pipleshwar Mahadev Mandi, Shreenath Nagar, Nakoda Nagar, Udaipur, Rajasthan
313001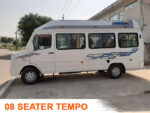 Business Genre
Business Description
We are providing tempo traveller Hire in Udaipur on rent offer best and cheap tempo traveller rental in udaipur. At Rajasthan Tours and taxi, we believe as one of the most dependable providers of Tempo Traveller on Rent in Udaipur, one needs to go beyond hardcore professionalism to give our clients the very best. Hiring just about any car is going to be expensive. And while you invest in us, it is our duty to render just the service that you might be looking for. So when you Book Tempo Traveller, you would enjoy a super comfortable and safe trip. Our mission for Tempo Traveller Hire in Udaipur is to offer all the most practical and cost-effective solutions to each of them. We have a dedicated team to cater to the needs of travellers, as well as friends and families looking for some real fun in a destination wedding in Udaipur and adjoining areas.
Business Address
H.no 1/24 RHB Colony,
Meera Nagar Bhuwana
Udaipur-313001 (Rajasthan) INDIA
313001

Business Genre
Business Description
India Web Designer - Vikram Chouhan Freelance Web Designer - We are a team of Professionals provide world-class global and local web design & development services and SEO services for high performance internet marketing, online branding, online advertising and eCommerce. Our results come with the guaranteed assurance of a decade of expertise and experience with digital media marketing that has seen us build several successful online ventures, eCommerce initiatives and hundreds of successful corporate and brand websites and online identities.
Business Address
499 - Chanakyapuri, H.M. Sec.4, Udaipur
313001

Business Name
Business Genre
Business Description
The LPK Udaipur offers a unique dining atmosphere with unique dining experiences to match, including a 7 day a week brunch menu, as well a dinner menu made for sharing.
Business Address
Near Hotel Royal,
5, 100 Feet Rd, Pahada,
Udaipur, Rajasthan 313001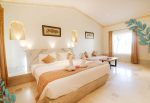 Business Name
Business Genre
Business Description
Aangan resort is an amazing resort in Mandawa Rajasthan. The rooms and lawns are superbly maintained. It is the best hotel in Mandawa providing all the facilities.
Aangan is a beautiful resort with a peaceful atmosphere and natural surroundings. Made with the touch of luxury and comfort which enhance your soul. Standing tall in the middle of mesmerizing dunes of nut-brown color, which gives you a sense of peace and makes you feel exotic . It is one of the best hotels in Mandawa, situated at the outskirts of the Mandawa spreading across an area of 13500 Sq.m. Aangan Resort's hospitality, high-level comfort, quality services, and catering to its distinguished clientele have made it a name to reckon with in the country. The Aangan resort offer accommodation with a restaurant, free private parking, and many more services. The resort is at the top of luxurious amenities.
Business Address
Aangan Resort Mandawa Jaipur Office C - 10, 11 JP Colony Sector - 4 Naya Kheda Vidhyadhar Nagar, Jaipur, Rajasthan
302039