Welcome to Great Udaipur - Udaipur Business Directory
Great Udaipur -
Udaipur's first Business Directory
maintained in proper way to support Udaipur Local Business. Want to promote your business/product; Great Udaipur is the place to be! GreatUdaipur.com is your classified ad posting site primarily targeted for advertisers in Udaipur, Rajasthan, India. Great Udaipur aims at making life simpler for its users. GreatUdaipur.com is the easiest way to search, buy or sell, promote business, promote product, to exchange, to interact for common or complementary interests within or across local communities in Udaipur, India.
About Udaipur
Udaipur, formerly the capital of the Mewar Kingdom, is a city in the western Indian state of Rajasthan. Founded by Maharana Udai Singh II in 1559, it's set around a series of artificial lakes and is known for its lavish royal residences. City Palace, overlooking Lake Pichola, is a monumental complex of 11 palaces, courtyards and gardens, famed for its intricate peacock mosaics.
Latest Listed Business -

Address: 48 - Kasaro Ki Oll, Panday Ji Ki Gali,
Near Jagdish Chowk Marg
Udaipur 313001, Rajasthan India
Business Description:
We are manufacturer of Leather Bags, Journals and other accessories made from high-quality leather in a variety of colors and designs. Made from imported leather like covers, hard bound & softbound with premium quality paper, these journals can be completed customized with your custom branded logo & other details.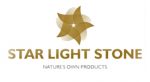 Address: F-319 Riico Growth Centre Phase 1, Abu Road, Rajasthan 307026, India
Business Genre:
Business Description:
India possesses a wide spectrum of dimensional stones that include granite, marble, sandstone, limestone, slate, and quartzite, in various parts of the country.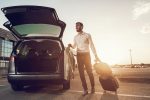 Address: 87, C-Block,Sector 14, Udaipur,Rajasthan ,313002
313002
Business Genre:
Business Description:
Udaipur Taxi Service - Udaipur Taxi Service in Udaipur You will be hard pressed to find any other transport service provider offering Udaipur Taxi Service at reasonable rates like us.

Address: H-33 Subcity Centre
Near LIC Building, Reti Stand Choraha
100 FT. Road, Udaipur, 313001 Rajasthan, India
Business Genre:
Business Description:
We Proudly known as the "King of Fire Fountains", New Rama Fireworks Presents SIYA PYROTECH is one of the oldest and largest Fire Fountains manufacturing companies in Udaipur, Rajasthan. For us fireworks means fun.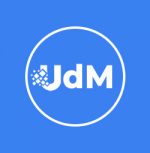 Address: 499 - Parshv Villa, Chanakyapuri, Jain Mandir Road, H.M. Sec.4, Hiran Magri Main Road, Udaipur City, Udaipur-Rajasthan
313001
Business Genre:
Business Description:
Udaipur Digital Marketing Institute - Live Project Digital Marketing Institute Udaipur  - We, at Udaipur Digital Marketing Training Institute offer certified Digital Marketing Course in Udaipur to all looking for a promising career in digital marketing. Why should our students join us? We are one of the Udaipur Best SEO Training Institutes that offer something to all aspirers. We offer full on live project basis training, 100% placement help, 50 + assignments, personal mentorship, study portals, study materials, experienced faculty, practical classes on 50+ marketing tools, and many more services that very few Digital Marketing Training Institutes offer. Moreover, we ask for very affordable fees, help in interview preparation, take classes on 30 latest modules and also arrange for guests lectures from the experts in the industry.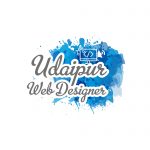 Address: 499 - Parshv Villa, Chanakyapuri, Jain Mandir Road, H.M. Sec.4, Hiran Magri MainRoad, Udaipur City, Udaipur-Rajasthan - 313001
313001
Business Genre:
Business Description:
Mr. Vikram Udaipur Web Designer - Best Web Designer in Udaipur - Udaipur Web Designer Freelance Web Designe India, Awarded as Best IT and Professional Company in Rajasthan born and raised in Udaipur, Rajasthan, India. I'm a Website design Services Creative Website Designer, WordPress & Joomla Expert, Blogger, SEO Expert, Graphics Designer based in Udaipur.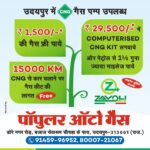 Address: Dore Nagar Corner, Near Bajaj Sevashram Circle, Central Area, Udaipur, Rajasthan
313001
Business Description:
Popular CNG Auto Gas in Udaipur, Government/RTO Approved CNG Auto Gas Kit in Udaipur - Popular CNG Auto Gas Udaipur - Best CNG Kit Brands in Udaipur with Best Prices & Performance. 15 Year of Experience in Gas kit fitting in Udaipur, We are a Government Approved CNG Fitment Center & provide Conversion from Petrol to CNG for All Types of Cars in Udaipur. We Install Conventional and Sequential CNG Kits in Cars as per their approval from Government of India.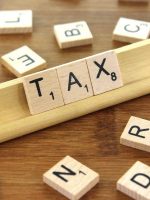 Business Description:
Hindustan tax solution is a dedicated team of ca,cs ,lawyers,ex-bankers, it professionals,financial expert coming together to provide professional service under one roof. We were started in 2008 with the mission of making it easier for entrepreneur to start their business of all type & size.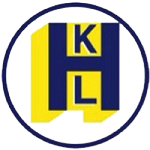 Address: NH 76, Kirki Chowki, Udaipur
Rajasthan, INDIA
Business Description:
HKL CORPORATION was established in the year 2017. we, HKL Corporation are engaged in Manufacturing the most preferred range of GRC Jali, GRC Jharokha, GRC Column,GRC Cladding Screen ,GRC Railing, GRC Wall, GRC Bracket, , GRC Stone Panel , etc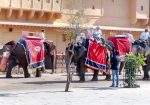 Address: 5, New Manglam Complex, Shobghpura, Udaipur (Rajasthan)
Business Genre:
Business Description:
Founded with the pursuit of excellence in Rajasthan. We provide a personnel, authentic travel service, designed to your interests, tastes and budget, specialising in history, art, craft and to the adventurous.